We had an amazing trip to Uganda, February 9–19, 2017. Thank you for those that supported this trip and prayed for us.
We were very busy, as usual, and had a great time of ministry with Pastor Benjamin and Sister Grace.
Scott had some health challenges, but thanks to many prayers, was able to recover quickly and only missed one day of ministry and two preaching opportunities.
Voices of Love School
This is the start of the third school year and we have over 300 students enrolled.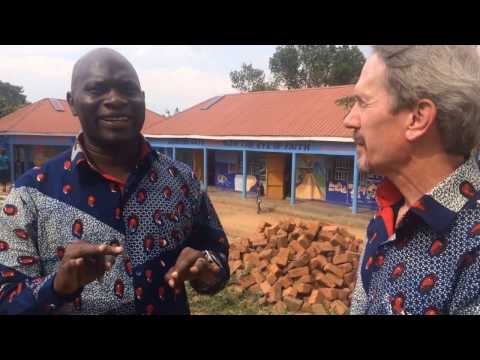 Uniforms
Here are some pictures of us giving new uniforms to students. The new uniforms and shoes are better quality than before.
$28 provides a complete uniform per student. This includes the uniform, the sweater (made by the Women of Love), and shoes.
Preaching
This year a Church Revival was the focus of preaching. Scott was scheduled to preach 6 times during the week, but had to cancel 2 messages, due to being ill for a day and a half. We heard many testimonies on lives being changed.
Women of Love
We heard many amazing testimonies from the women that we are able to provide some financial support to each month. These women were widowed or abandoned, along with their children. We can see in their faces the change and the hope that they have now for their future. PTL!!