Hi Friends,
It is very difficult to share what God allowed Laura and I to do for Him in Czech Republic, Hungary, Romania, and Belgium from September–November 2011.
In these countries, only about 1% of the people are followers and believers in Jesus Christ. The pastors and churches were very excited for us to help them share the Gospel in their areas and have already invited us back.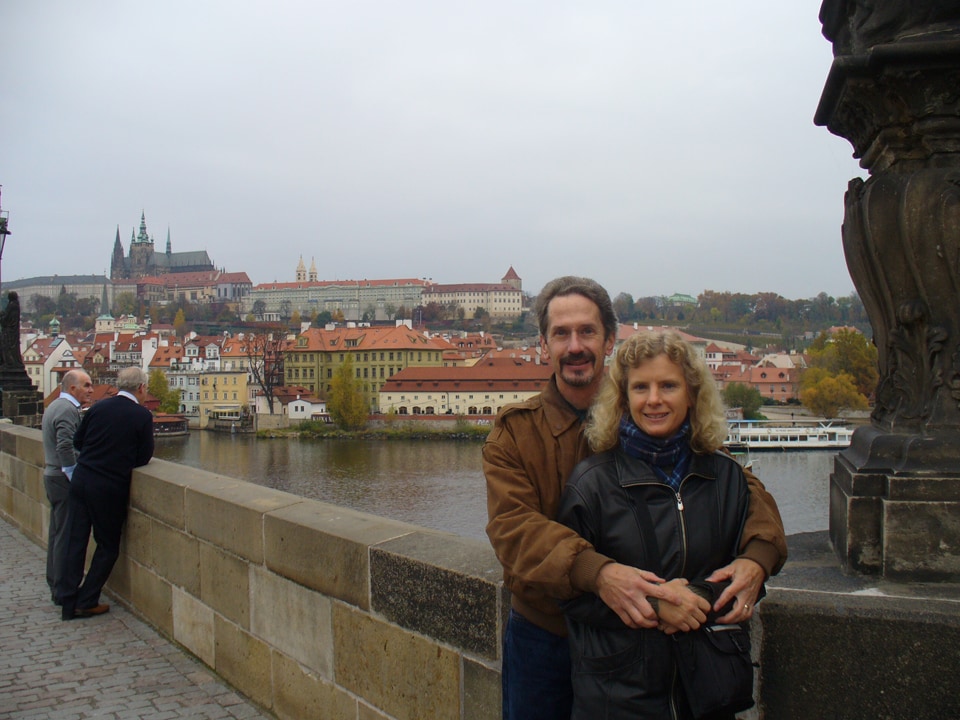 God continued to open many doors for us to work with the churches in sharing the Gospel. It is amazing to see God work.
We offer ourselves to God and see where He wants us to be and how He wants us to share in each place. Every time is different, whether at a church, high school, grammar school, prison, pub, nursing home or outdoor concerts.
"And how can they preach unless they are sent? As it is written, 'How beautiful are the feet of those who bring good news!'" Romans 10:15
Our schedule for three months was very busy traveling in these countries.
For example, during our 18 days in Hungary and 3 days in Romania, we traveled to 17 different towns and ministered in 25 places. God was with us in keeping us safe and giving us the strength to serve Him.
Laura and I came home physically and mentally exhausted, but we know that God was in control and sent us where He wanted us to be.
All the pastors were very excited because many visitors and unbelievers came to the services and concerts.
One of the services in Hungary was filmed and recorded for the local television station. If the station replays the service, the Gospel message will be shared with thousands of people. PTL!
During these three months, thousands of people heard, perhaps for the first time, a clear explanation of why we need a Savior in Jesus Christ.
In a high school English class for 18–19 year-olds in Czech Republic, I played some music, shared about our ministry work in Africa and I said that the reason we have traveled for 16 years is that God changed my life when I was 28 years old. I did not say anything else about God, but after a time, the English teacher asked me to explain why I said God changed my life.
She said, "Don't you mean that life experiences lead you to create a charity to work in Africa? I am an atheist, what do you mean, God changed your life?"
Wow, what an open invitation! I clearly shared the Gospel with this teacher and the 20 teenagers in the class. The teacher thanked me for explaining and then asked if we could stay and speak to two more classes. Thank you Jesus!!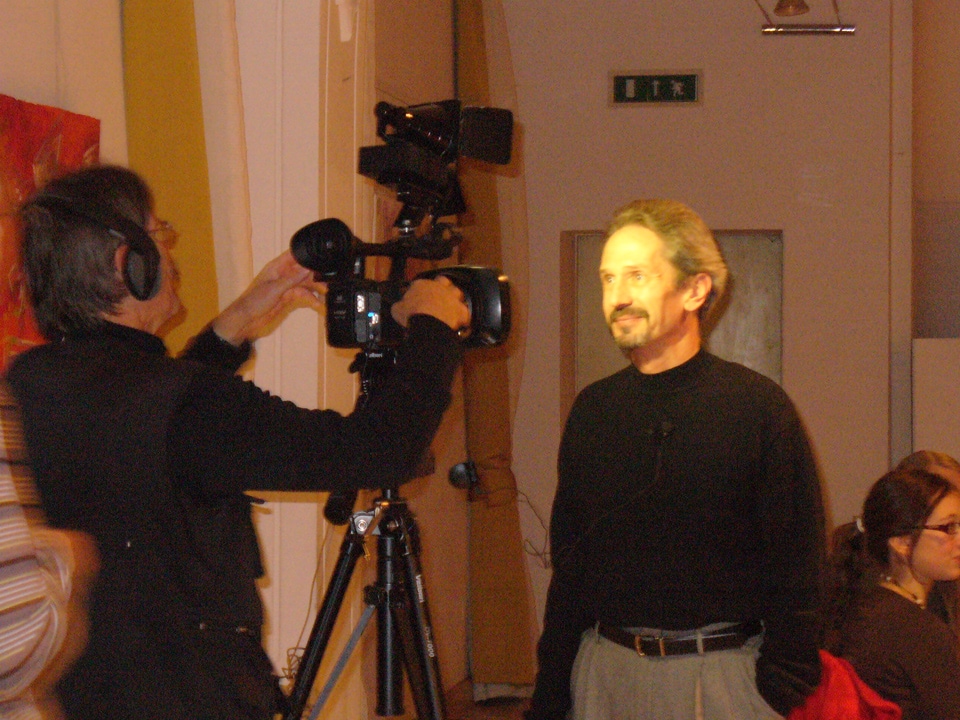 In Prague, the capital of Czech Republic, I was scheduled for a featured concert at a Christian Festival, The Good News Festival. Before the concert a reporter from the Czech TV interviewed me.
He asked, "Why is your jazz music 'Good News?' Why is it 'Good News' compared to the other concerts and musical styles during this festival?"
I told him, "The 'Good News' is that Jesus Christ died for our sins and rose again, so that instead of us spending eternity without God, we are able to spend eternity in Heaven with God, if we turn away from our sins and give our lives to Jesus."
He did not like that answer and again asked about the 'Good News' of my jazz music.
I told him, "Jazz is the music that God gave me to compose and perform after He changed my life when I was 28 years old, all my music is to bring Glory to Him."
Laura said that the reporter stayed for quite awhile and really enjoyed the music. I pray that he heard the message as well.
"So is my word that goes out from my mouth: It will not return to me empty, but will accomplish what I desire and achieve the purpose for which I sent it." Isaiah 55:11
Thank you for your prayers and financial support.
Please pray about becoming one of our monthly supporters.
Our family can not follow God's calling in our lives without you.
God Bless,
Scott & Laura
"I tell you that in the same way there will be more rejoicing in heaven over one sinner who repents than over ninety-nine righteous persons who do not need to repent." Luke 15:7